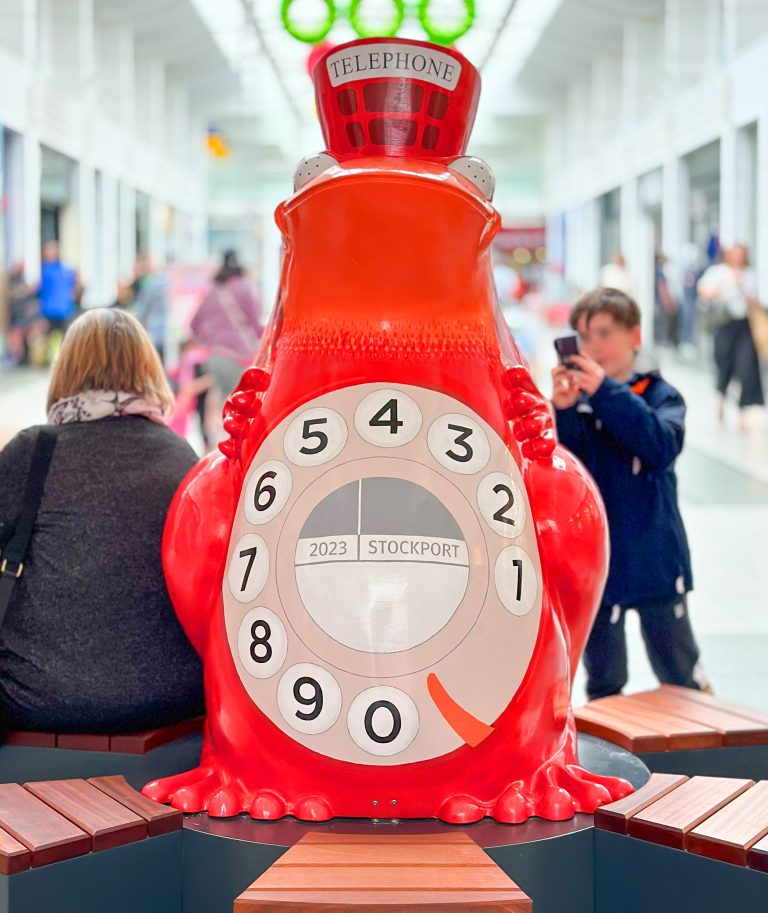 Following the awesome success of Stockport's Giant Leap Frog Art Trail in 2019 and Stockport's Gigantic Leap Frog Art Trail in 2021, the Stockport Frogs have taken another giant leap into Stockport for the summer of 2023!
Europlanters are once again proud to have been involved with the team at Totally Stockport, who created a brand-new trail of 'Frogtastic Invention'.  The frogs have hopped onto their giant cogs across the town centre.
Stockport's Great Frogtastic Inventions Trail takes you on a journey through history, celebrating many of the greatest inventions – from the wheel to the slinky, from the printing press to the iPod.
On the trail this year, there are 19 frogs with 114 cogs made into seats, manufactured by Europlanters and sponsored by local businesses and organisations. Each frog represents an invention and has designed and painted by local artists. Together they have formed a vibrant, free and fun outdoor art trail for everyone to enjoy; and visitors may well learn something new along the way!
This year Europlanters also sponsored a frog – Poppy the space frog, designed and painted by a local school girl aged 13 from Harrytown school. This frog represents spacecraft and celebrates man landing on the moon. The frog is currently raising money for the well spring centre in Stockport to help those in need.
Look out for Zippy – who could ever imagine that a fastener with teeth, invented in 1891, would be found in every home over 200 years later?! Follow the trail around the town centre and discover how a ship's engineer accidentally invented the Slinky. Does the name Alexander Graham ring any bells? Do you know how long the first flight lasted? Visit the Great Frogtastic Invention Trail and all 19 inventions will be revealed.
Join the thousands of residents and visitors of all ages and backgrounds, from businesses, schools and community groups, who will be descending on the town to discover the ingenious frogs and their amazing inventions.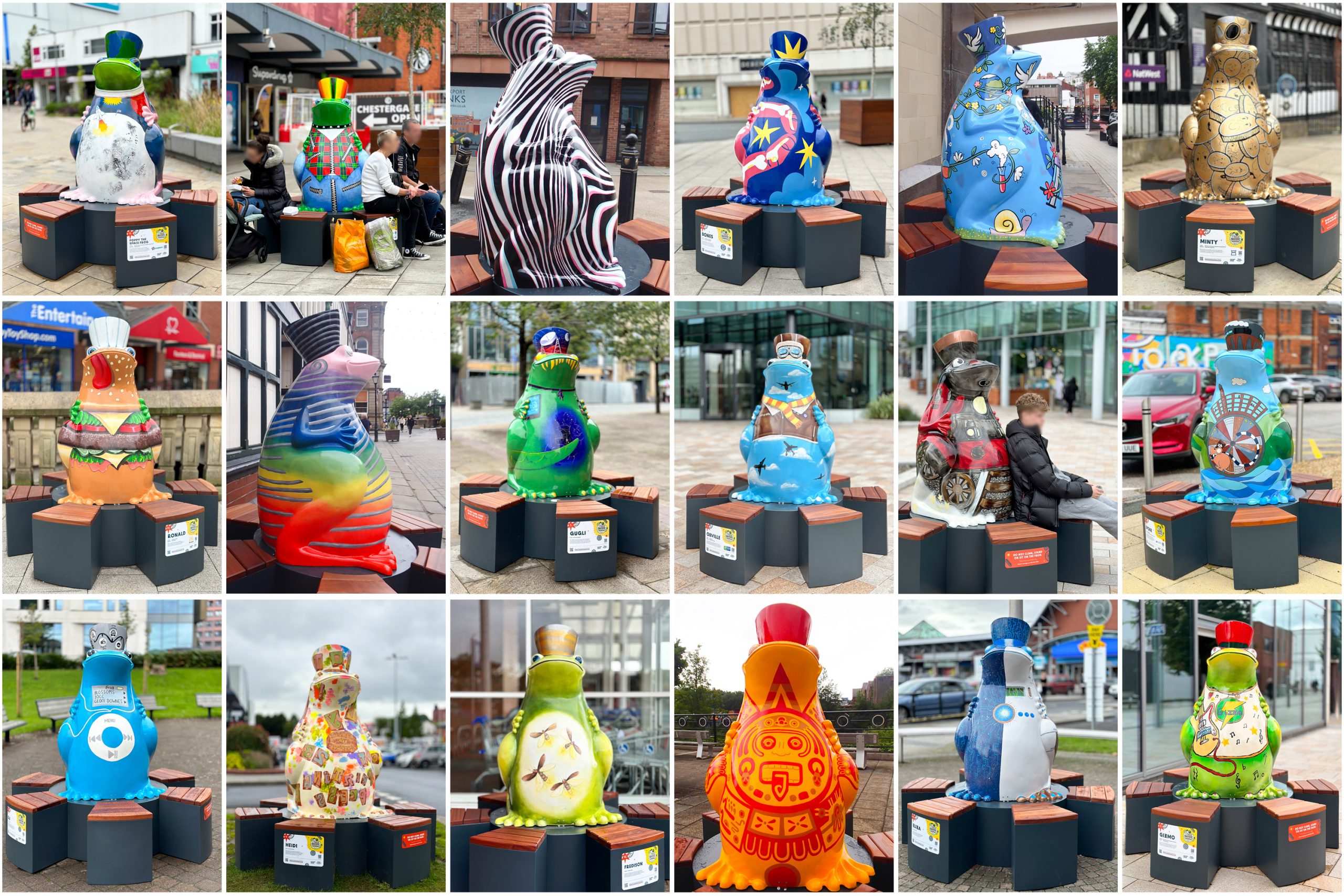 The Lifecycle of the GRP Frog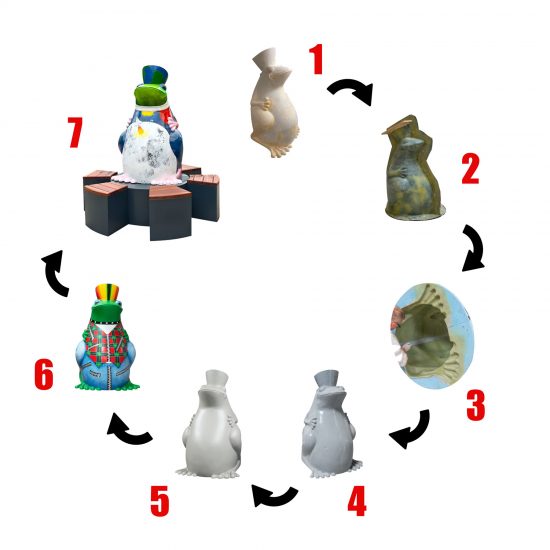 The lifecycle of a GRP frog has 7 distinctive stages.
Starting with a master you can then create the mould which from the inside the frog is laminated. Once released from the mould the newly born frog is trimmed and prepared for its next stage, being sprayed with a base coat. Its personality is then developed by an artist painstakingly designing their character to produce the GRP frogs final form.
1  Master Frog
2  Mould for Frog
3  Laminating Frog
4  Trimmed Frog
5  Base Coat Sprayed Frog
6  Artist Painted Frog
7  Seated Completed Final Frog